HIGHLY FUNCTIONAL AND MORE OPEN, YET VISUALY ATTRACTIVE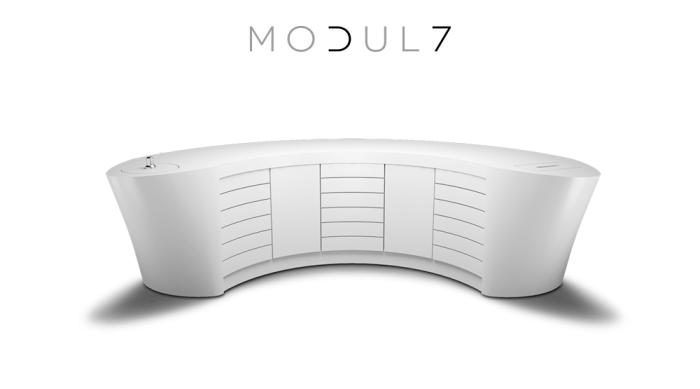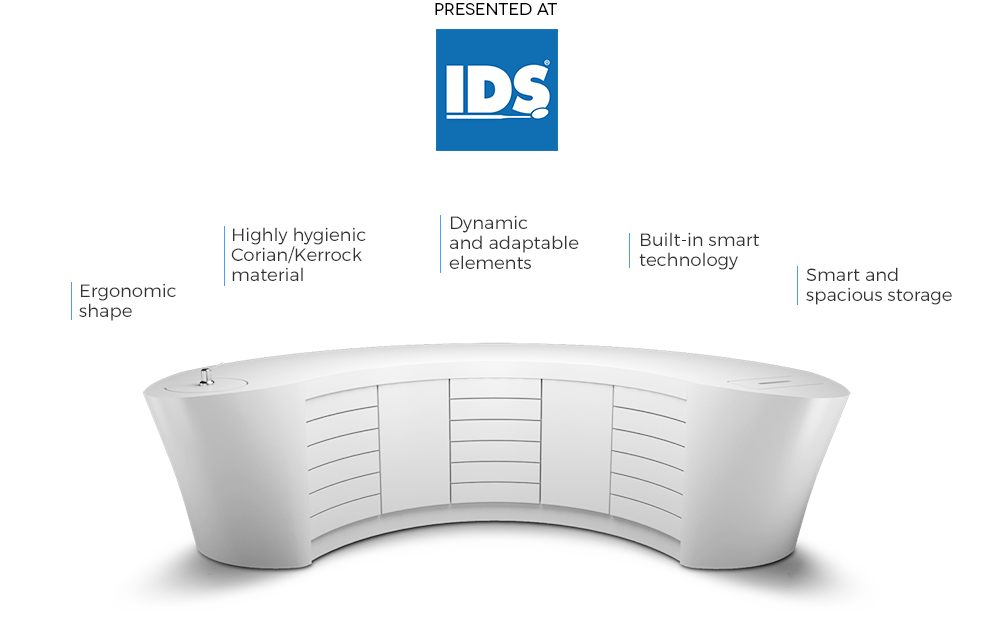 This is a smaller version of the cabinet with all the characteristics of the larger M9. Its opened end allows the dentist to move more freely and guarantees space to install additional instruments on the movable cart. It consists of 3 chests of drawers that are placed so that they do not interfere with each other when opened. The back side features 2 double-pane cabinets. The cabinet has 1.77 m2 of countertop surface. We recommend it for the needs of surgical, endodontic, prosthetic, or combined offices that carry out a number of stomatological procedures.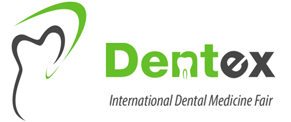 | | |
| --- | --- |
|  Countertop | 2.3 m² |
|  Weight | 420 kg |
|  Dimensions | Width: 285 cm, Height: 87 cm, Depth: 160 cm, Counter width: 65 cm |
|  Material | Kerrock/Corian * |
| | |
| --- | --- |
|  Front | 3 chests of drawers |
|  Back | 2 double-pane cabinets |
You can personalise your cabinet with additional gadgets that will make your work even more functional and comfortable – for you and your patient.

MOVEMENT
There is a hidden container for dirty instruments with a disinfectant under the slot for dirty instruments, which can be cleaned at the end of the workday.

SOUND
Connect your music selection via ipod with bulit-in bluetooth and iholder and enjoy in your own sound experience.

HYGIENE
Meet the highest hygiene and safety standards with a simple and functional, yet attractive wastebasket solution.